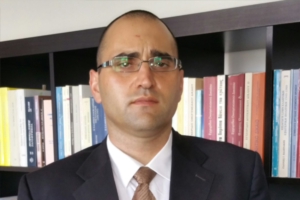 Theocharides K. Nicos was born in the city of Paphos, in 1983.
In 2003 he began his undergraduate studies at the Law School of the University of Athens, and successfully completed the program within 4 years.
He was a trainee lawyer at the Law Office of the Republic of Cyprus, as well as at the Public Prosecutor Office.
In October 2013, he successfully attended the examinations, set by the Cyprus Legal Council and since 2013 he exercises the legal profession with great sense of morality and dignity.
In 2013, he moved to Germany, so as to attend the graduate program in European Law (LL.M Europaisches Recht), of the University of SAARLAND.
After his return into Cyprus, his consecutive desire for knowledge and learning, led him to attend another postgraduate degree, in Public Law (LLM in Public Law).
He specializes in the following fields of law:
Administrative Law
Tax Law
Constitutional Law
Human Rights
Maritime Law
He speaks fluently English and subsequently he has attended many specialized legal seminars in Greece, Cyprus and Germany.
Today, he is considered as one of the associate partners, at the THEOCHARIDOU & ASSOCIATES LLC.